Frequently asked questions
What can coaching do for me?
---
There are a variety of reasons you may wish to work with a coach. Here are a few, but certainly not all:
Restore balance to work or life
Increase or re-establish motivation
Life is becoming increasingly stressful/difficult and you need some tools/guidance
A desire to become more successful in your career, life, love, etc.
---
How does coaching work?
---
Before working with a new client, we meet for a complimentary consultation to determine if we are a good fit. The first session will give you the opportunity to fully explain what it is you would like to achieve or change in your life. For a breakthrough this takes about 2-3 hours. Coaching is a partnership and driven by you to reach your own goals. From there I will guide you through the process, using specific techniques catered to your needs.
---
What is a Breakthrough?
---
The work done with an NLP coach is at a subconcious - or unconcious - level. A breakthrough is designed to do the majority of the work in a short period of time, to maximize the effects and drastically increase the longevity of all the changes. The average breakthrough can be completed in 10-12 hours, though some take a bit longer.
---
How long does it take?
---
On average, Time Line Therapy® will take less time than that of traditional therapy. Each program is completely catered to you and your needs. Whether you are looking for help on one specific project, or for a full renovation of your life, we will work together through the process and take the time to maximize your results.
---
What is Time Line Therapy®?
---
Time Line Therapy® is a process of active imagination. Our memories, decisions, and past are stored in our mind. Your Time Line is how you organize that; how you know the difference between a past memory and an event in the future. Time Line Therapy® created by Dr. Tad James is a quick and effective technique used to release negative emotions, eliminate anxiety, and change your life for the better.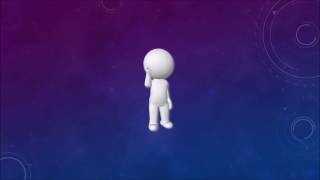 ---
What is NLP?
---
Neuro-Linguistic Programming (NLP) is a way to learn the language of your own brain and a method used to "re-wire" what is no longer working for you. Literally, "brain-word programming", it can be interpreted as the effect our thoughts and words have on our behavior and perceptions. NLP can be used to help you make changes quicker than traditional forms of therapy, because all the work is done at a subconscious level.
---
What is Hypnosis?
---
Hypnosis is a state of deep relaxation, and selective, focused attention which opens the door for countless possibilities of healing and change. Despite popular belief, hypnosis is not something that can be done TO you; rather it is a therapeutic technique in which you are in full control.
---
Are you a medical doctor?
---
No. My training is different than that of a medical or naturopathic Doctor. It is important to know that an NLP coach does not replace the advice or care of a medical professional. I am certified as a Master Practitioner and Coach, and am a member of the American Board of NLP, American Board of Hypnotherapy, and the Time Line Therapy® Association.
---
I have some concerns about my health and wellness. Can I see you rather than a doctor?
---
While I am confident I can help you, coaching does not replace the treatment of a medical professional.
---
I am currently seeing a therapist, can I still work with you?
---
Absolutely! Coaching can still be beneficial and compliment the care of a therapist or doctor. If you are currently under the care of an MD or ND, referral is required. This can be discussed during your complimentary consultation.
---
I have a question not answered here...
---
I would be happy to answer any additional questions you have. Please contact me here.
---
What are your qualifications? What education do you have?
---
I am accredited as a Master Practitioner and Coach by the American Board of Neuro-Linguistic Programming, the American Board of Hypnotherapy, and Time Line Therapy® Association. I was trained in Henderson, Nevada by the Tad James Company and completed my Master Practitioner certification in 2015. Prior to pursuing my training in NLP, I recieved an honours B.A. in Mathematics from Wilfrid Laurier University, and a B.Ed. from Queens University. In addition to that, I am a member in good standing with the Ontario College of Teachers.
---
I don't really struggle with my mental well-being, can I still work with you?
---
Absolutely! The benefits of working with a Time Line Therapy® and NLP Practitioner are useful for everyone.
---
I'm sad a lot but I don't think I have depression.
---
It is possible to be sad and not be depressed. It is also possible to experience the symptoms of depression (feelings of sadness or worthlessness, lack of motivation, loss of interest in things you once enjoyed, etc.) and not actually have depression. However, if you are questioning your mental health, it would be wise to see a doctor you trust just to be sure. If you are seeking a change in your life it would be a pleasure to work with you.
---
I'm interested in being an NLP Coach...
---
Regardless if you want to coach or not, I highly recommend NLP training. I am lucky enough to work with a team of NLP Practitioners and Coaches in Guelph, ON at Inspired Outcomes Training Institute. If you are interested in NLP trainings, this is the place to go!

You can connect to them directly through the link, or contact me for more information.
---
---